Power Industry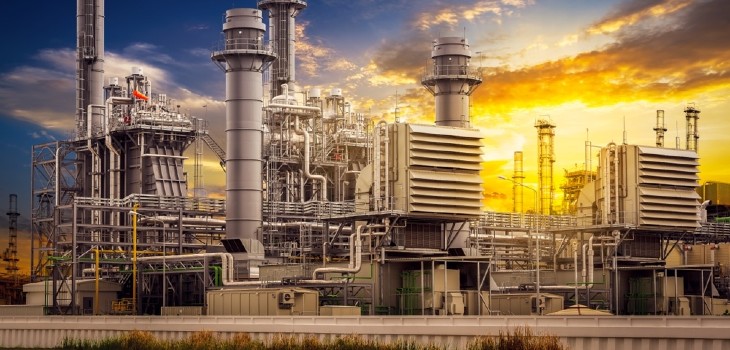 Krytox® for the power generation industry
The power generation industry quite literally keeps society running – to keep the generation facilities running, they require premium lubrication & protection. Krytox™ Lubricants provide best-in-class performance and exceptionally long lasting protection for a variety of facility and equipment types.
Krytox® Performance Lubricants have been used in the power generation industry since the 1980s. In both common and extreme applications, from turbine auxiliary systems to power plant MRO (maintenance, repair and operations), Krytox® lubricants are used in a variety of applications.
When compared to conventional lubricants, operating equipment such as turbine control valves, gearboxes, dampers and ductwork valves, compressors, bearings, boilers, and pumps — as well as gaskets and seals — all benefit from the superior lubricity and viscosity of Krytox® oils and greases. Krytox® lubricants help protect your equipment and extend the life of essential power generation and distribution components.
Your choice of lubricants can dramatically affect your production equipment uptime and life-cycle costs over time. Costly re-lubrication frequency, replacement costs for friction-worn components, corrosion and deterioration from harsh chemicals and high temperatures can impact power generation production, employee safety, equipment costs and performance.
Krytox™ high-quality synthetic, perfluoropolyether- (PFPE) based lubricants:
Will not auto-ignite in oxygen at temperatures up to 482 ºC or pressures up to 350 bar
Are safe, nonreactive, and nonflammable when used with reactive chemicals
Maintain lubricity and stable viscosity throughout a wide range of temperatures in highly corrosive environments
Are chemically and biologically inert and silicone-free
Stay unaffected and nonreactive to acidic or caustic cleaners as well as disinfectants, steam, moisture, and high temperatures
Remain compatible with chemicals commonly used in industry
Contain no volatile organic compound (VOC) materials or chlorine

The many benefits of Krytox® Performance Lubricants include:
Oxygen compatibility and non-reactivity with chemicals
Withstanding extreme temperatures — from -15°C to 300°C
Will not explode, ignite, decompose, react to form gummy or solid deposits, or act as fuel for fires
Extended life — so you'll use a fraction of the usual quantities
Undamaged by — and non-reactive with — acidic or caustic cleaners and disinfectants, steam and moisture
Chemically and biologically inert, silicone-free and non-reactive to virtually all elastomers, plastics and metals
Contain no volatile organic compound (VOC) materials or chlorine
Minimal environmental footprint — can be regenerated, and are compatible with chemicals commonly used in industry

Sootblower Carriage Applications
Krytox® Performance Lubricants for sootblower technology can improve boiler operating performance and can generate significant maintenance and capital savings. Krytox® gearbox grease, based on Teflon® PTFE technology, is formulated to lubricate and protect sootblower seals, bearings and gears. Krytox® sootblower lubrication technology optimizes equipment performance and offers low life-cycle cost, as well as many other benefits of Krytox® lubricants:
Extreme temperature range of operation — designed to take the heat without deteriorating
Demonstrated success by bench-top and OEM testing to provide maintenance-free operation for at least five years in severe boiler applications
Long-lasting performance — Krytox® grease for gearboxes continues to protect your carriage components, so it reduces preventive maintenance and re-lubrication
Potential for 20 years or more of maintenance-free gearbox operation in more moderate locations
Ongoing technical support

Steam Turbine Governor Control Applications
Turbine camshaft or valve-lift bar anti-friction bearings, bushings and gears using conventional lubricants can wear, lock up or fail over time — causing excessive clearance, rough response and potential seizing of the governor control. The results can be felt in operational issues, such as turbine downtime or loss of steam feed control, as well as in costly maintenance, including:
• Frequent re-lubrication due to oxidation of a conventional lubricant
• Replacing failed bearings
• Breaking apart and replacing failed components
Because Krytox® grease protects turbine components from vibration and fretting wear, they will not oxidize or break down under extreme temperatures, nor when exposed to steam or caustic chemicals. Lubricating turbine governors using DuPont Krytox® Performance Lubricants technology offers outstanding equipment performance at low life-cycle cost. When compared to conventional lubricants, Krytox® benefits that have been documented during years of field use include:
• Improved turbine uptime
• Improved turbine control
• Reduced operating expense
• Extended component life
• Extended re-lubrication intervals
• Reduced effort and cost
Improving Turbine Frame Expansion Bearing Performance and Reliability.
Turbine trunnion, thrust plate and gib key expansion bearings require effective lubrication to allow smooth thermal expansion and contraction of the turbine frame. In this high-temperature environment, degradation of conventional lubricants can result in turbine shutdown from excessive vibration or unscheduled maintenance shutdown to perform re-lubrication. Maintenance issues such as frequent re-lubrication, conventional lubricant oxidation, or plugged lubricant feed lines can result in downtime to break apart, clean and replace components.
Field-proven Krytox® Performance Lubricants technology provides improved expansion bearing performance and low life-cycle cost. Krytox® grease will not oxidize or break down, giving you greater turbine uptime, reduced vibration and lower operating costs than when using conventional hydrocarbon lubricants. Turbine parts last longer and you'll re-lubricate less often.
Chemours serves the Power Generation Industry. DuPont also offers solvents and wet and dry lubricants for high-temperature applications to help ensure the optimal performance of critical electrical and power generating equipment — with less downtime and lower maintenance costs.
Krytox™ Lubricant
Application
Temperature Range
ISO Viscosity
EG 2000
Radiation Resistant Lubricants
-33 °F to 500 °F
-36 °C to 260 °C
220
EG 3000
Switchgear Electrical Contact
-22 °F to 550 °F
-30 °C to 288 °C
460
GPL 204
Valves
-60 °F to 500 °F
-51 °C to 260 °C
68
GPL 206
Valves
-33 °F to 500 °F
-36 °C to 260 °C
220
GPL 207
Valves (Steam and Other High Temps)
-22 °F to 550 °F -30 °C to 288 °C
460
GPL 224
Bearings
-60 °F to 355 °F
-51 °C to 180 °C
68
GPL 226
Bearings
-33 °F to 500 °F
-36 °C to 260 °C
220
GPL 227
Damper Bearings
-22 °F to 550 °F
-30 °C to 288 °C
460
XHT-ACX
Steam Turbine
Governor Control
-14 °F to 572 °F
-10 °C to 300 °C
680
XHT-BDZ
Steam Turbine Governor Control/
Turbine Frame Expansion Bearing
23 °F to 750 °F
-5 °C to 399 °C
1,000
Integrated Technology
B-206, The Great Eastern Summit,
Sector 15, CBD Belapur,
Navi Mumbai 400 614
Contact No. : +91 77100 96161 - 64
E-mail : sales@integ-tech.net
Website : www.integ-tech.net

Business Enquiries
Contact No. : +91 77100 96161 - 64
E-mail : sales@integ-tech.net