Automotive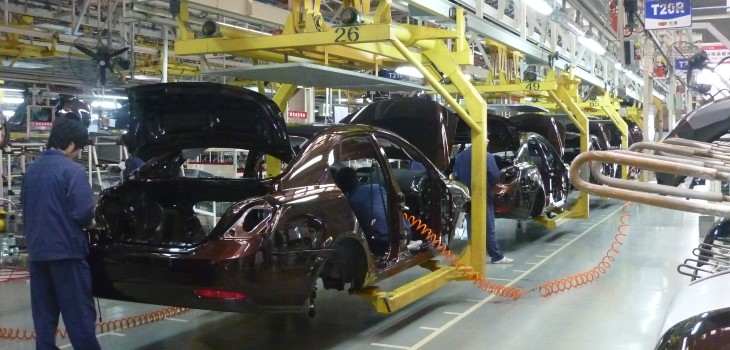 High-Performance lubricants: accelerating power and cabin comfort
Lubricants for the automotive industry must perform & meet requirements in terms of a high service life, comfort and safety. Innovative technologies can help improve vehicle performance and reduce costs. Modern cars draw more power and performance from smaller engines, while ensuring passengers experience a quieter ride. Soon, vehicle service time will extend over years, and warranties on critical engine and structural parts will last even longer.
This places new demands on lubricants used for under-the-hood engine parts or slightly noisy, vibrating components. They must withstand higher operating temperatures and exposure to fumes and fuels, while also reducing nuanced noise/vibration/harshness (NVH) and buzz/squeak/rattle (BSR).
Krytox™ performance lubricants assist with vehicle power, cabin comfort, and longevity by offering:
High performance: Able to work in extreme environments
Durability: No caking or cracking over time
High lubricity: Small amounts required for effective use
Chemically inert: No oxidization or reaction with water, vapors, fuels, fumes
Material compatibility: No damage or discoloration to new and different materials used in cars

Lubricant durability Is essential for hard-to-reach components
Changes in car designs mean components are now placed in hard-to-reach or sealed areas (e.g., the steering column in self-driving cars), and replacing these parts can be time-consuming and expensive for manufacturers and vehicle owners alike. Different grades of Krytox™ oils and greases help original equipment manufacturers (OEMs) find options that can endure the toughest challenges.
Krytox® oils and greases are available in a wide variety of formulations made to satisfy the precise specifications of many different automotive applications, including:
Underhood−fan clutch ball bearings, emission system air pump roller bearings, spark plug boots, clutch release bearings, antilock brake system bearings, windshield wiper motors, belt pulleys, oil pressure sensors, alternator bearings, sintered bearings for electric motors, and EGR valves.
Chassis—wheel bearings and CV/universal joints.
Race car CV joints and wheel bearings.
Interior—weather stripping, sunroof seals, window lift mechanisms, leather seats, consoles and trim, flocked and unflocked window seals and channels, door handles, switches, air vents, controls, and airbag covers.

Auto manufacturing:
Krytox® can also provide lubrication for paint oven conveyor trolleys
Integrated Technology
B-206, The Great Eastern Summit,
Sector 15, CBD Belapur,
Navi Mumbai 400 614
Contact No. : +91 77100 96161 - 64
E-mail : sales@integ-tech.net
Website : www.integ-tech.net