Paper Industry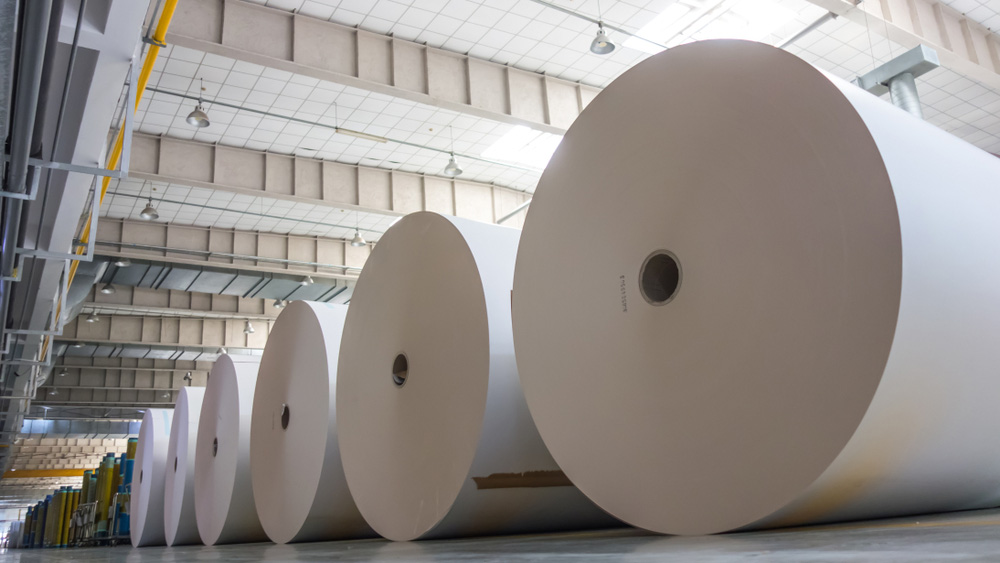 Performance Lubricants Reduce Downtime and Increase Output
Pulp & Paper machines require lubricants that offer resistance to high temperatures and aggressive chemicals.
You may not realize that your production equipment lubrication and life-cycle costs represent a potential savings opportunity, but they do — if you use Chemours Krytox® Performance Lubricants. Krytox® can extend lubrication intervals on many of your pulp and paper processing machinery from weekly to annually — and much longer in some equipment, such as soot-blower carriages.
Krytox® synthetic oils and greases can help increase your pulp and paper equipment productivity. With other lubricants, costly and frequent re-lubrication is required. But Krytox® oils and greases can extend your re-lubrication intervals and lubricant consumption
Paper and pulp mills routinely produce paper used for print and writing, tissue, packaging, corrugated containers, and box board. Keeping the numerous motors, belts, fans, and other moving parts in these mills operating is challenging due to their frequent lubrication needs.
Lubricants used in pulp mill and paper machine equipment can directly affect a company's bottom line. While other lubricants require costly and frequent reapplication, Krytox™ lubricants extend these intervals from weekly to annually. Because of this, Krytox™ lubricants reduce life cycle costs and limit downtime for pulp mill and paper machine equipment.
Additional benefits of using Krytox™ performance lubricants in paper and pulp mills (especially corrugated containers and boxboard equipment) include:
• Higher performance in harsh production environments
• Resistance to high temperatures and harsh paper processing chemicals
• Resilience to steam, water, and caustic cleaners
• Nontoxic, chemically and biologically inert, and silicone-free
• NSF H-1 certified for food contact
Pulp and Paper Machinery
In the extreme conditions of pulp mill and paper machine equipment, lubricant selection affects production equipment uptime and life cycle costs. Krytox™ lubricants provide endurance through heat, stay in place in the presence of steam or water, and do not react to chemicals used in production processes.
Integrated Technology
B-206, The Great Eastern Summit,
Sector 15, CBD Belapur,
Navi Mumbai 400 614
Contact No. : +91 77100 96161 - 64
E-mail : sales@integ-tech.net
Website : www.integ-tech.net